Nancy Fickett, Foster Parent
"I have been a foster parent for fourteen years and have been a therapeutic foster parent through Community Care for 7 years.  Right now I have 6 children between the ages of 4 and 14. I adopted my 12 and 18-year-old children when they were 18 months and 5 years old. I am fostering the other 4 children.  I have had lots and lots of children in my home over the years, and it has been so rewarding! While I wished that I had been a foster parent 30 years ago so I could have adopted more children, I have enjoyed fostering so much – even when children have been placed with other adoptive parents or returned home. I love being a part of it all and knowing that I am making a difference. It is such a blessing to see how much the kids calm down and advance while they are here!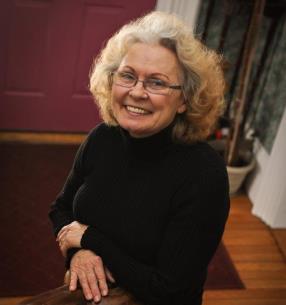 Becoming a therapeutic foster parent with Community Care is really what made it all manageable for me. I have had children come into my home that really needed a lot of services. Other foster parents who I was talking to told me that I needed to become a therapeutic-level home and said that Community Care was the place to go. So I signed on with Care. The services I get at Care are so helpful! It wouldn't be possible without the support and assistance. I have one child right now who struggles with focusing and getting ready for school in the morning, so I have in-home support in the morning to offer her one-to-one help with the morning routine. I have a whole team that knows my family and routine, and at any time they can step in and offer assistance. I really don't know what I would do without them! There are days when all of my 6 kids could have back-to-back appointments on top of all of the regular things needed to keep a house running – and 'the girls' [Community Care staff] help me with all of it. My case coordinator helps me coordinate all of the kids' appointments and helps me keep organized since it can be hard to keep track of everything. They all help me. My case coordinator, my goodness, is so helpful – she is the one who set me up to help me be organized. She sits right down with me and with the kids to help us put things together to help things run smoothly.
I love working as a team and that is what we all are. All of the team meetings are right here at my house, and we are all on the same page. Each child is treated as an individual. We are all working hard for each child. One day one of my kids was having a hard time not knowing what was going to happen. I told him that there is a great big team working for him and that I don't know exactly what will happen but the team is working hard to make sure things will all turn out well.  
This is what I do. And it's what gives me my strength. It's not a job. It's a life of purpose–the purpose is to change conditions for children. I see the difference in them. And I know I make a difference.
I love Community Care. I am completely, totally satisfied."