Treatment Foster Care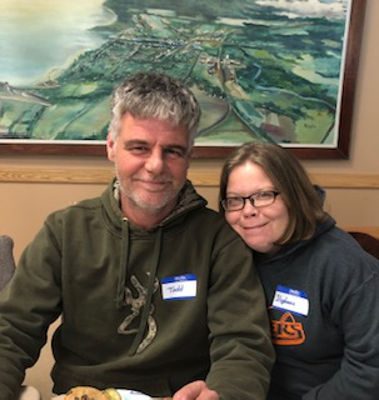 Stephanie & Todd Moore
What is a Treatment Level Foster Home?
Many foster parents who have a family-level foster parenting license may be eligible for a treatment-level license yet not be aware that they are.
Treatment level foster homes generally work with youth who have a higher level of emotional and behavioral needs. These children often require more support in the home. Additional support from Community Care helps foster parents deal with such things as:
Parenting techniques
Behavior plans
Education
Transportation Support
Scheduling and managing Appointments
Recreational activities
Community Care's Treatment Foster Care (TFC) program supports foster parents and provides comprehensive services to youth who are in the custody of the State of Maine Department of Health and Human Services (DHHS).
We contract with, train, and support licensed foster parents who care for and provide therapeutic support to foster youth in their homes and within their families. Each child has an individualized support plan that is carried out by Community Care staff to ensure the child's needs are being met.
Working to Support Parents
Community Care works closely with foster parents throughout the licensing process. Our Foster Home Developer works with parents in their homes to provide hands-on assistance through the application process, including conducting the home study.
How to become a treatment-level foster home:
Many foster parents who have a family level foster parenting license may be eligible for a treatment level license yet not be aware that they are, or, if pursuing a foster parenting license for the first time, may meet the qualifications to apply for a treatment level license versus family level licensure.
There are two ways to become a licensed treatment/therapeutic level foster home:
A home that has a DHHS family level foster care license may upgrade their license to a therapeutic license.
A family that has documented work experience with children with special needs may qualify for a treatment license without having been a foster parent before.
Comprehensive support services offerred to the youth/family:
An assigned Case Manager to provide case management support for all youth placed in your home
24 hour on call support
Opportunity to network with other parents
Hands on assistance through the licensing and re-licensing process
Assignment of a one-to-one worker for the child in your home, for skill building to help the child progress towards their goals
Support from a team of caring staff to partner with you on identifying and accessing supports for your family and child in your home
Mileage reimbursement for treatment purposes
Room and board payment to cover the cost of having a foster child in your home (varies depending on the treatment level of your child)
Financial support to attend the annual foster parent conference (Community Care pays the training and lodging costs)
Several training opportunities each year for foster parents — including scheduled events that offer the opportunity for kids to participate in skill building groups while the foster parent is in training
Clinical support and consultation
Assistance in coordinating respite
Support following licensure:
Once a foster home is licensed, Community Care continues to support the home by ensuring licensing requirements are met, maintaining training records, helping to solve problems, placement matching, and preparing for the renewal process. Foster parents often report that having the support of a Foster Home Developer during the process helps make it both manageable and more comfortable.
FAQ's – Upgrading from family-level to treatment-level.
How do I upgrade my treatment license from family level to treatment level?
Simply call Community Care and indicate you would like to speak to our Foster Home Developer. The Foster Home Developer will meet with you to assist you in upgrading your license.
Where are you located?
Community Care's Treatment Foster Care Program supports foster parents within a 1-hour radius of Skowhegan and Bangor, as well as the Machias area. The physical location of the Skowhegan office is 98 North Avenue and the Bangor office is located at 40 Summer Street. Our foster care program is rapidly expanding – call to inquire if we are in your area!
What do you offer for support?
Community Care provides a wide range of support to foster families and youth placed in their homes, which are customized to the needs of the family and youth. The services set up for one family/child may look different from family to family, as each family and youth are unique in their needs, skills, and preferences.
Case Management: Each family has an assigned Case Manager that works with the family and each child placed in their home that provides the case management services for the youth. The Case Manager becomes the foster parent's primary support person, as it is the person who meets all of the case management needs for each youth placed in their home. We have Case Managers who have worked with the same foster parents for decades. The relationship between the foster parent and the Case Manager is strong, and the Case Manager is often the first person the foster parent calls when they need support. The Case Manager works with the youth, the youth's service providers, birth family, foster family, teachers, and other providers supporting the youth to create a treatment team. This treatment team works closely together to meet the needs of the youth, and to support the foster parent's in their care of the child. The Case Manager's duties include but are not limited to: scheduling team meetings, assisting in scheduling appointments, making referrals on behalf of the youth/family, advocating for the youth's educational needs through attending school meetings, monitoring the youth's progress towards their treatment goals, lending a supportive ear to the foster parent family, and connecting the foster family with needed resources.
One-to-one support for the youth: Community Care assigns a one-to-one worker to each youth, depending on the needs of the youth. This staff member provides one-to-one support for the youth in-home or in the community to assist the youth in learning skills to advance towards their goals.
Clinical Supervision: A licensed clinician provides clinical supervision and consults for foster parents. This allows the foster parent to seek support from the clinician regarding concerns they may have for the child, their family, challenges in managing behaviors, or other challenges they are experiencing within their home. The clinical supervisor offers strategies, behavior management tools, education, and support to assist foster parents in meeting the complex needs of youth in their care.
24/7 Support: Community Care maintains a 24/7 support line for foster parents. Day or night, when foster parents are experiencing a crisis, there is someone they can call to assist them through that difficult time.
Foster parent expertise: Community Care has been specializing in foster care since being established in 1995 – with the Treatment Foster Care Program being the first and only program offered by the agency at the beginning. Many of the same staff within the program at the start remain with us to this day – with some being foster or adoptive parents themselves – resulting in decades of experience supporting foster parents in the unique challenges they may experience along their journey of fostering.
Why should a foster parent choose to work with Community Care?
Community Care views foster parents as caring and committed individuals who have made the difficult decision of opening up their home and their hearts to a child in need. Our foster parents are a dynamic group of people who go above and beyond to help others. Our staff is eager to join foster parents along that journey so they do not need to go it alone. Community Care understands the level of commitment, time, and emotional energy it takes to be a foster parent –some of our staff are foster or adoptive parents as well. In addition, the first program developed by Community Care was our treatment foster care program. Out of all of the programs we offer, this program is by far the one in which we have the most experience.
In order to enhance support to foster parents and children placed in their homes, Community Care has a full time clinician to provide clinical consultation and clinical support to foster parents to help them best meet the needs of the youth in their home, and to navigate through the complicated family dynamics that can result from fostering. This additional resource has proven to be invaluable for foster parents – enhancing their support team, reducing stress within the home, and having a clearly identified road map to follow in meeting the needs of the youth in their care.
Each family is assigned a Case Manager who becomes a key support person for the family. Some of our staff have been with the agency over 20 years and have supported the same foster parents for that same amount of time. We understand the value of trusting, supporting relationships in fostering, and create a consistent, supportive team of staff for foster parents. The Case Manager is assigned to the foster family – therefore, is the Case Manager assigned to each child placed in your home allowing for consistency. In addition to a consistent Case Manager, the family is assigned a one-to-one worker who provides direct support to the youth placed within their home. The foster family works with their team to identify their level of need for a one-to-one worker for the child they are caring for; therefore, the number of hours provided varies based on the needs of the family/youth, but can be up to 6 hours a week.
Community Care is committed to excellence in service delivery and staff satisfaction. We hold a national accreditation for excellence in service delivery for families in children through the Council on Accreditation for Children and Families (COA). We have also been rated as one of the Best Places to Work in Maine for the past 6 years. We have demonstrated our ability to recruit and retain excellent employees which allow us to offer our foster parents consistency and quality in the support they receive.
Does Community Care offer training to meet the training requirements for treatment level foster parents?
The foster parents of Community Care come together for quarterly trainings, creating the opportunity to connect with one another and be a part of a strong foster parent community. Childcare is provided by staff of Community Care during the trainings to allow foster parents to relax, enjoy time with other foster parents, and participate worry-free in the training. Community Care also offers reimbursement for the CPR/First Aid training that is required to be a treatment level foster parent.
Can I work out of the home?
The Department of Health and Human Services prefers one person to work out of the home in order to ensure a stable income. In the situation where both parents work, the Department will pay for childcare.
Do I have a choice for the child placed in my home?
The Community Care Foster Home Developer, the individual each foster parent comes to know well, assists in supporting the family to identify youth who are the best fit for their home. When the Department of Health and Human Services is in need of placement for a child, they contact the Foster Home Developer who assists in matching the youth to a family. The foster parent is a part of the decision in matching a youth to their home, or deciding if the youth is not a good fit for their family.
Can I say no to a placement?
Absolutely. The Foster Home Developer's primary interest is in supporting you as a foster family. If at any time you do not feel as though the youth being presented to you for placement is a good fit for your family, and/or your family is not able to take a new placement at any given time, you will be entirely supported in this decision.
Is mileage reimbursement provided and do you offer help with transportation?
Yes. Mileage reimbursement of .44 cents/mile is provided for all medical/mental health/treatment related appointments, supervised visits, training, etc. While transportation is part of the Daily Room and Board Subsidy that foster parents receive and therefore, is a responsibility of the foster parents, Community Care staff can assist with transportation during times of scheduling conflicts.
How often will providers be in my home?
Each child is assigned a Case Manager through Community Care who visits the home twice a month, and more often if needed or requested by the foster parent. In-home, one-to-one support depends on the needs of the family.
How old is the average placement?
Youth are generally 3 years old up to the age 20 with the average age being 10-12 years old.
How much is foster parent reimbursement?
The reimbursement rate is one of the primary differences between being a family level foster parent and a treatment level foster parent due to the higher qualifications of the treatment level foster parent(s). Treatment level foster parents are provided room and care reimbursement in the amount of $45-$75 per day, depending on the level of the child. The Department of Health and Human Services has created 3 treatment levels that are based on the emotional and behavioral needs of the youth, and the corresponding support and skill level that will be needed to meet the needs of the youth. In addition to room and care reimbursement, clothing allowance is provided for each youth up to $3.47 per day, depending on the age of the child.
Do I need to supervise visits?
No. However, you can if the team decides it is best for the birth family and if the foster parent is interested in doing so. In those situations, the visit can occur in the community, office, foster home, or birth home – depending on the needs of the child and comfort level of the foster and birth parents. Otherwise, Community Care staff provides the supervised visits.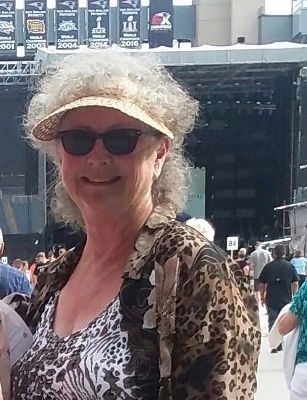 Deb McKay