Family Visitation Program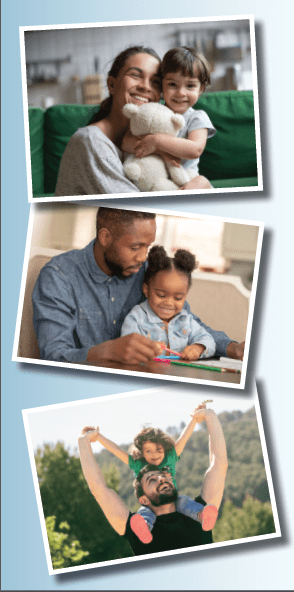 Welcome to Community Care's Family Visitation Program!
We are honored to have the opportunity to provide visitation services to children and their parents/family members, and we are committed to maintaining and strengthening those family relationships in a safe and welcoming environment. If you have been searching for a career that allows you to make a significant difference in the lives of children and families, your search stops here! We are hiring several staff to supervise visits between youth and their family members in a comfortable, welcoming atmosphere with the goal of helping families to reunify. This is an ideal position if you are looking to supplement your current income, have shifts that can accommodate your school or work schedule, or if you are looking to re-enter the work force on a part time basis.

Nervous about stepping into the field? We provide extensive training and supervision to provide you with the tools and support you need to be successful.
We have visitation centers in Augusta, Skowhegan, Wilton, Auburn, Norway, Belfast, Rockland, Damariscotta, Sanford, and Biddeford that serve the following counties: Kennebec, Somerset, Franklin, Oxford, Waldo, Lincoln, Knox, and York.
Starting at $17.25/hour with the potential for additional earnings. Competitive benefits including paid time off.
Qualifications: 18 years of age or older, high school diploma, and a valid driver's license. You do not need to be a parent, parenting expert, licensed social worker, or mental health professional – only a willingness to learn and desire to help others. We will provide on the job training so come join our team in making a difference in the lives of families!
Contact us at hr@comcareme.org for more information!