Program Spotlight
The Administrative Assistant Team
Our team consists of the following caring and dedicated Administrative Assistants: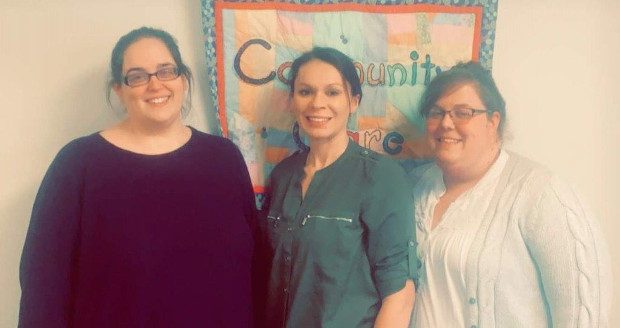 Our incredible team of Administrative Assistants plays an invaluable role at Community Care. They are the first people seen by our valued clients and consumers when they enter the building and serve as the working hub behind the scenes to support many programs of the agency. It is because of this level of program support that the agency can offer the amazing services which we are known for.
What do you enjoy the most about your job?
Rachel: All the employees are very kind, supporting, and welcoming to all which makes this a great place to come to every day. Knowing that everything we do helps others in the community is a great feeling.
As a team, what makes you successful in accomplishing the numerous duties you are responsible for?
Shirley: We work very well as a team. We all have our areas we specialize in but we are always willing to lend a hand when one of us is in need. I feel like we can always count on each other when we are in need of support. It is extremely important to be able to have such an atmosphere in order to be successful as a team and accomplish the numerous duties we are all responsible for.
What are some ways in which you support one another?
Emily: We have great communication within our team and are always looking out for each other. We also like to have fun which keeps the office a great environment for both us and those who come to our office to receive services.
You are the first people clients see when they walk through our door. What type of atmosphere do you strive to create to help clients feel comfortable?
Emily: When a client or consumer walks through the door they are greeted with a smile in hopes to make them feel welcomed and supported. We have great relationships with clients and consumers, especially those who have been coming here for a while. I think they are happy to see us as they step off the elevator. We have a new craft table that is great for kids to pass the time while waiting for their appointment and it gives us a fun excuse to interact more with our younger clients.
Is there anything else you would like to share about your team?
Emily: I am proud of the work and support we offer our agency and clients. Our team is like a little family and it makes it easy to come to work every day.
---