Services for Youth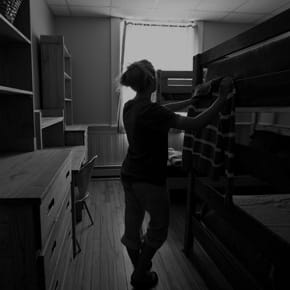 The Emergency Shelter is designed to be a safe haven away from the dangers of the streets for youth aged 10 – 20 that are homeless and at-risk. The shelter will provide you with a safe place to stay. We will help you with a warm, clean bed, showers, food and clothing and provide referrals and crisis intervention services when needed.
The Day Drop-Program will provide you with a safe alternative to the streets during daytime hours. We can help meet your basic needs, including food and clothing, access showers and laundry facilities and provide experienced, open and friendly staff to help you overcome your homeless situation, stay in school, and receive the support and services that you need.
Streetlight Outreach is a mobile street based program. If you are aged between 10 and 20 years old, and disconnected from your family and other support systems, Streetlight can help you find somewhere to stay, get your basic needs met and help you find shelter and the services and support that you need.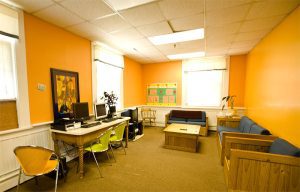 Mason Place Transitional Living Program is a housing program for homeless young people aged 16 – 20 who are without safe family or other support system, and that need a long-term safe place to live. The transitional living program will provide a safe, stable environment and opportunities for you to learn the skills needed to become independent. The program has trained staff that will work with you to form a plan for completing your education, finding a job, finding suitable housing when you are ready to leave and learning the skills to become self-sufficient.
Shaw Care is a youth health clinic that is located at the Shaw House. The clinic offers well-child health checks and other medical services for homeless youth aged 10 – 20. You can access the health clinic through all of Shaw House's programs including the Outreach Program.
Availability & Accessibility:
Our services are available to you on a 24-hour basis 7 days a week. The Emergency Shelter is open from 7pm – 8am. The Day Drop-n Program is open from 8am – 7pm. This ensures that when you need help we will always be available to try to meet your needs.
All of our programs are located at the Shaw House, 136 Union Street, Bangor, ME 04401
Contact us by telephone: (207)-941-2874 or Toll free: 1-866-561-SHAW. Or e-mail us at info@theshawhouse.org.